Happy Monday Piccolo Babes! 
Monday's are a little bit cheer-ier when its the holiday season, don't you think?! 
It's that time, we are 15 days away from Christmas! (AHHHHH) Everyone is finalizing their shopping lists and making sure everyones gifts are here and ready to be given to spread cheer. (like what we did there?) 
But what about you? While you were out and about this season did you pick up a few things for yourself to make sure you don't have to run around Christmas Eve looking for the perfect outfits for all of the craziness the next few days? Uh Oh you forgot .... 
IT'S OKAY! That's what we are here for. We're going to show you some amazing items that wont break the bank, since you just spent all that money on everyone else, to accentuate things you currently have in your closet! We're talking cardigans, kimonos, vests, and tops. All things you can throw over or under any simple item you have to give it that extra holiday touch!
Kimono's may be your easiest go to for something like this, they pair so well with almost anything. Jeans and tee or a basic black dress, our "Pin a Rose on Your Nose" or "Off to the Festival" kimonos in our misses and curvy section can help with all your outfit stress. And the best thing ... they are open and airy so you won't be uncomfortable after all those cookies.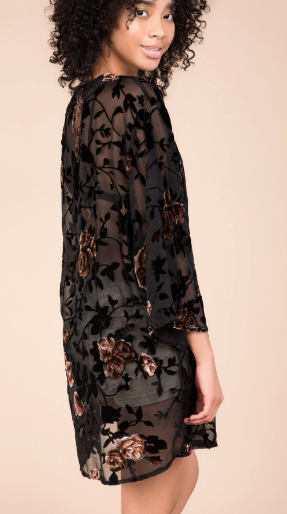 Cardi's .. who doesn't love a cardigan?! They are the easiest way to say "hi, i look cute (i know) but i'm warm and cozy and didnt try hard at all". When you're staying home and everyones coming to your house for Christmas dinner, sometimes you just dont want to prance around the kitchen in 5 inch heels and a dress, you just want to be cute and comfortable. Our "I'm Not a Slouch" and "Bundle Me Up" sweaters are the perfect pick for these kinds of holiday functions!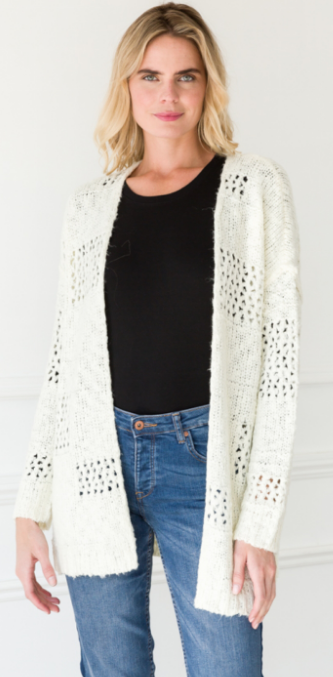 Vests. WE LOVE FAUX FUR VESTS!! Probably one of our favorite items this year. It will instantly dress you up and make you look classy for any event or holiday office party you have going on over the next week! Our "I'm a Faux Fur You" black and grey vest is a hit over that little black dress, or our "Are you furreal" faux suede vest with a pair of jeans and boots if you don't need to go over the top. Either one, either way, you won't be disappointed!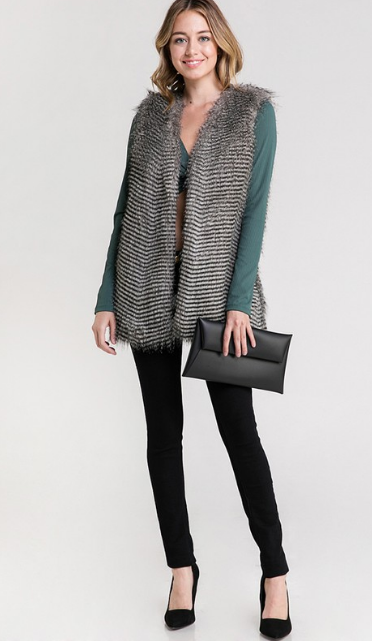 Alright, i think we covered some really good options! OF COURSE, we are here to help with any fashion 9-1-1s so send us a message or stop in the store & we will make sure you are the BEST dressed this holiday season! 
xoxo,
 PICCOLO