Posted on
By Piccolo Babes
Read on to discover the hottest 2018 Spring trends we couldn't let you live without!
HAPPY ALMOST SPRING! 
Yeah- it's early, but with the way we see the weather trending this week Spring is almost in the air!  On our last trip to NYC that we blogged about, we saw so many new spring trends we just cannot wait to share our favorites with you.  
There was quite a shift from last years trends, but don't worry- we have some great tips to incorporate last years amazing and bright options with this year's more subdued colors. 
That was definitely the biggest change we saw- last year NEON this year pastel. Which if you ask us, is an awesome combo.  It is so easy and fun to take a pastel pink top and add a pop of hot pink fringe earrings you got last year- BOOM you have an original outfit with a perfect pop.  Own your style!!!  You may find yourself jumping on some trends faster than others but don't be scared to match them together. There really are no fashion rules- if you feel amazing- that is what you should wear!  OWN IT.  
We are so happy the sleeve thing is still happening this season.  You will continue to see fluttery full fun sleeves in a lot of our spring tops- the jean jacket on our website now will never go on a hanger because you will want to wear it over everything!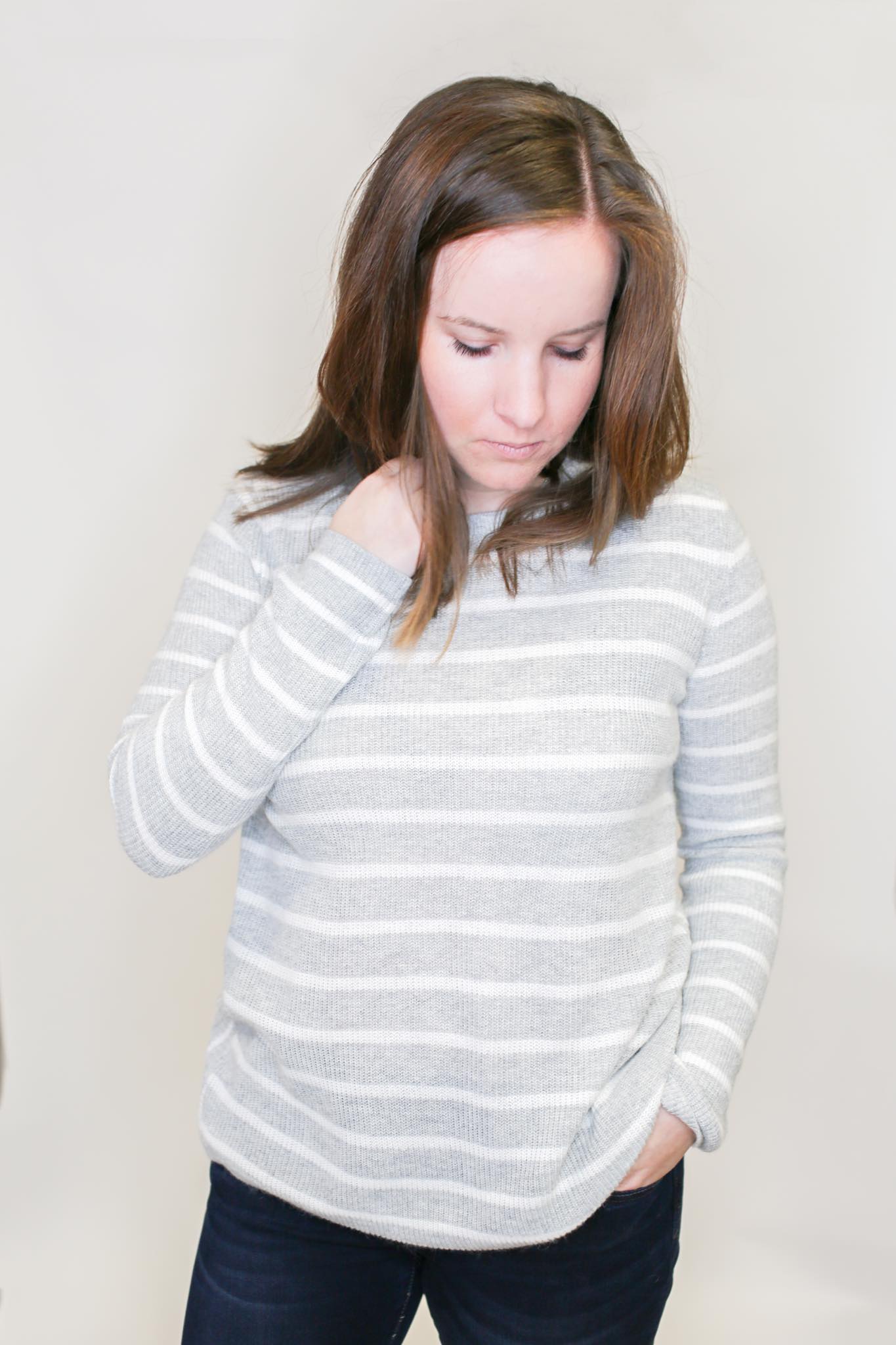 This is one of our favorite comfy casual pieces.  Its  a light gray and white stripe and will keep you feeling cozy yet put together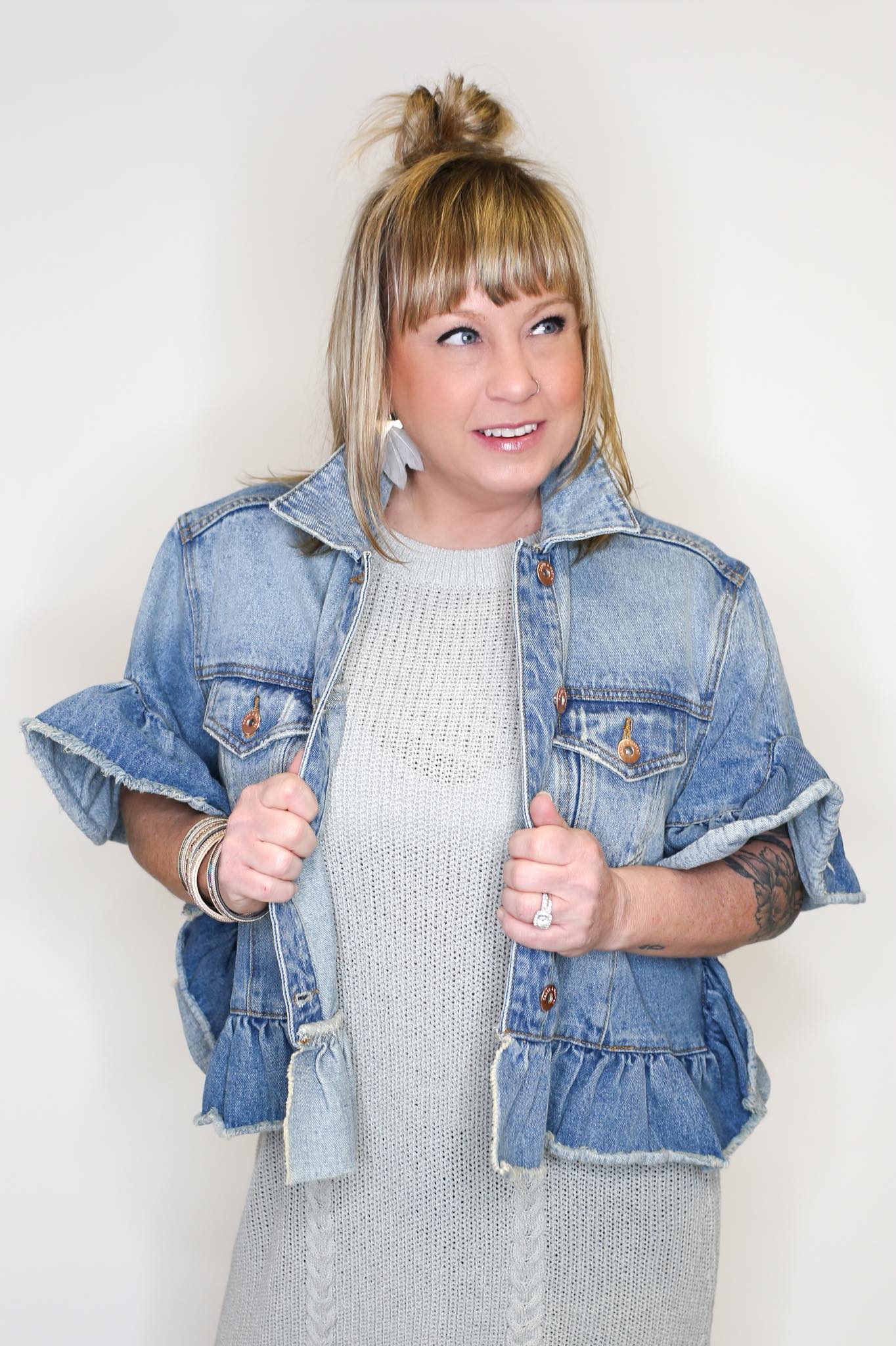 THE jean jacket of the century!!!  We all have that jean jacket, its tight around the shoulders, is it supposed to button??, it's too short to go over my hips!  It is a constant battle.  Well toss that one out ( and we mean donate that guy) and grab this uber flattering flutter bell sleeve number and dream of the spring and summer nights you will be toting this beauty around!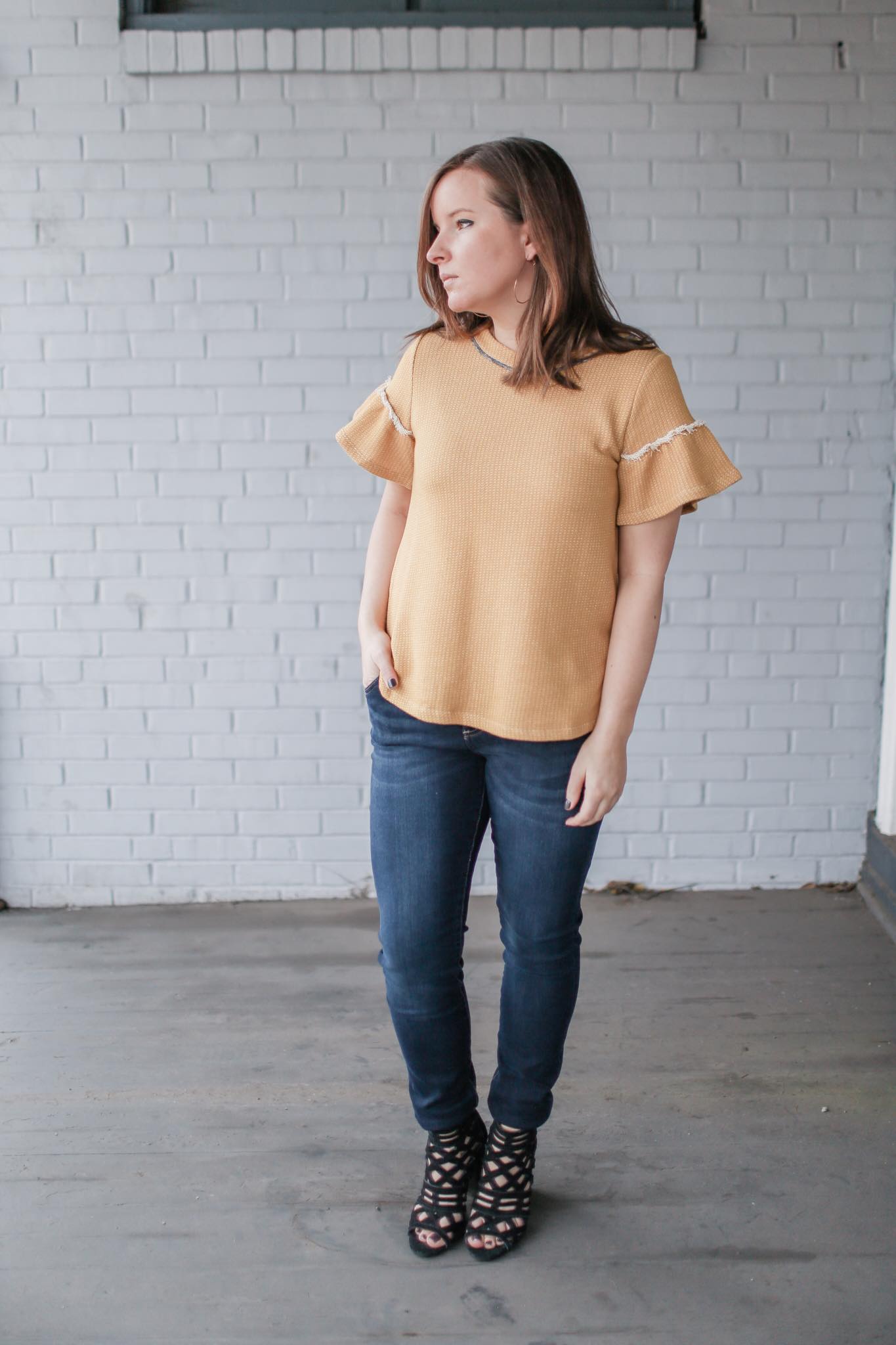 This golden goddess will be sure to brighten even the rainiest of days!  This golden yellow color is exactly what we were talking about with spring taking a lighter fresh note than in years past.  Its as refreshing as a crips mimosas at your fav brunch spot or a run in the park ( if you're that kind of chick----mimosas for us, please! ). 
YOU are in luck because all of these items are ready to be shipped to you TODAY!  Check it out online and don't hold back ladies, these won't last long. 
xoxo- 
Piccolo Babes