Hiii Guys,
Mother's day is RIGHT around the corner. Are you ready?! If not, you know we got your back. What do you get the woman that gave birth to you? Yup, you probably can't beat that but let's give it a try.
Here are a few things we have picked out for mom.
Candles are ALWAYS a great idea. Seriously, who doesn't like candles? I love the one that says "home is where your MOM is". Building a home with Paul has been so much fun but a home with your mom/family is incredibly special. Paul has to be on a business trip for two days and I can't wait to pack up Drake and stay with my parents. I probably should tell them before they read this, or should I make it a surprise?
Check out the other sayings available here. Which candle speaks to you?
Next up are basket ideas!! These baskets are great for giving because not only are they cute but functional. These baskets can be used for storage or decor. You can use them for hiding dog toys, kid toys, or towels in the bathroom. We also have them in the store as decor hiding an ugly plastic planter.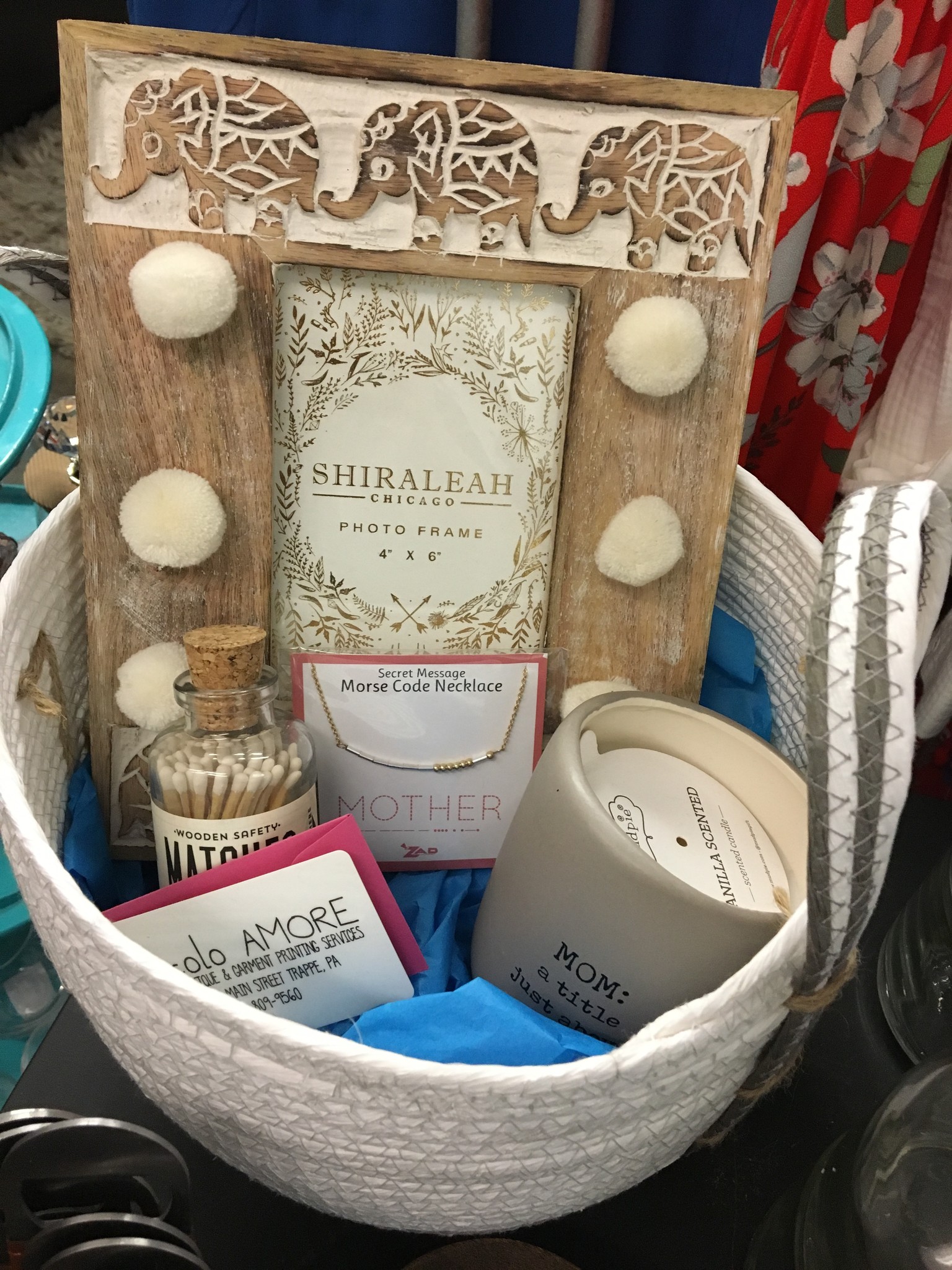 Also, in this basket we have a picture frame. We are VERY limited on these frames, they are seriously the cutest. You may have your mom shed a tear on this gift. Print out your favorite picture at target or shutterfly and pop it in the frame.
Our newest matches can also be found in our basket. Not only are they cute but they are functional. I mean that's a win win right there. There is a strike on the side of the bottle, making it very easy to use.
WINE, no brainer there. You can add this to your basket or just pair it with a Piccolo Boutique gift card. I can hook you up with some clean crafted wine, just send me an e-mail at [email protected] My mom and I love the white blend, it is our favorite. We also love that there are no added sugars or sulfates!
I hope this made your shopping easier for mom. Come and shop with us this week so we can help you out. Shout out to all the moms, have a Happy Mother's Day! Of course Happy Mother's Day to my mom and my future mother-in-law Liz!