Posted on
Posted in blog, blogpost, chaserbrandclothing, fashionblogger, holidayoutfits, justblackdenim, justblackshorts, kutfromthekloth, MDW19, patrioticoutfits, starsandstripes, startshirts, summeroutfits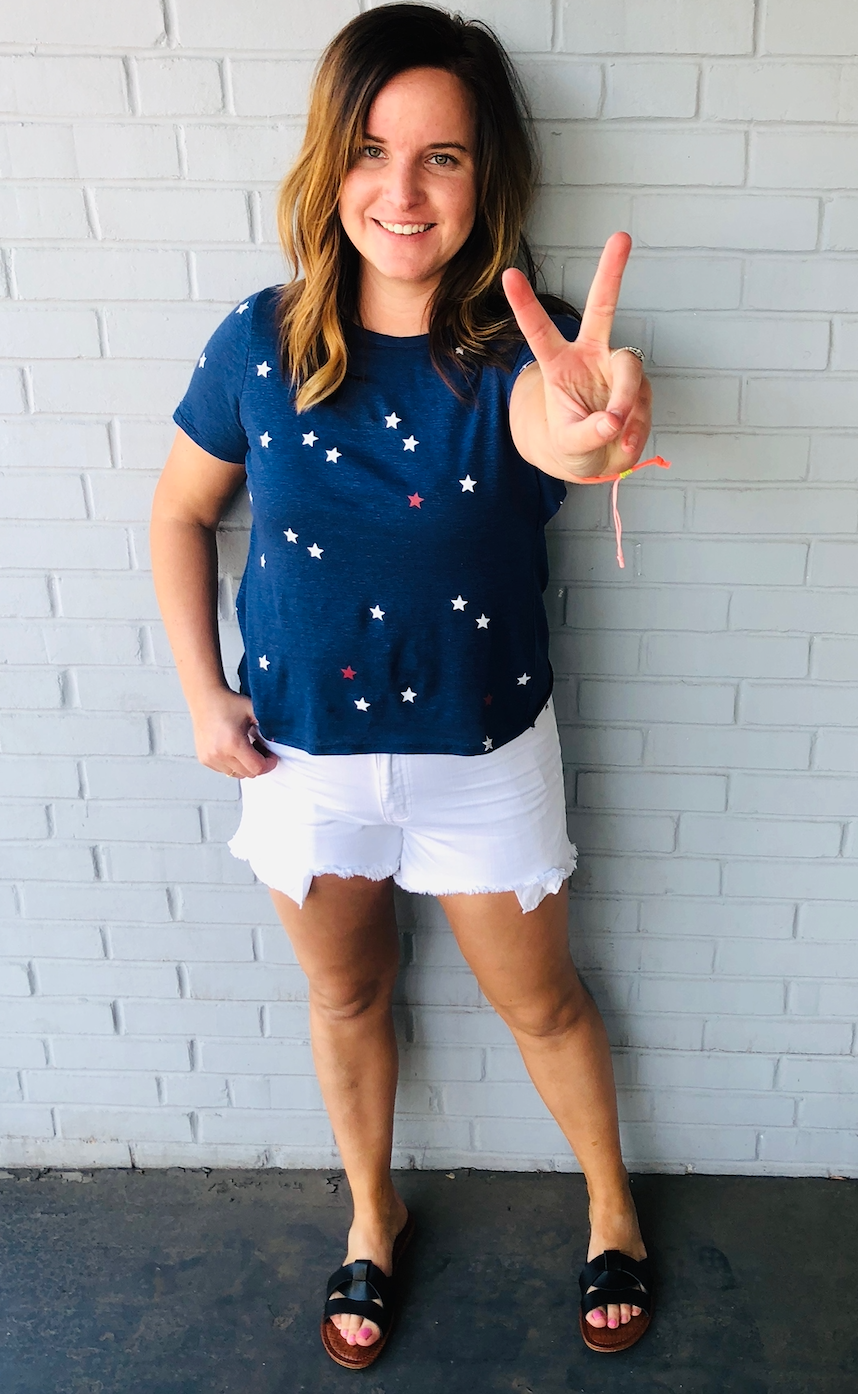 SUMMER IS HERE (ALMOST)
We are super excited that Memorial Day Weekend is this weekend! The weekend that kicks off all of your summer festivities and ends with fireworks.  Who wouldn't be excited? So guess what we got for ya. CUTE OUTFITS (duh)
Party in the USA top - $55.00
Match this top with denim like Molly, or throw on some shorts & you're ready for your MDW picnic! 
We love a good patriotic outfit and if you know Meghan even just a little bit you know we have plenty of STARS here at Piccolo. We are thinking it's going to be a shorts type of weekend with this August like heat. But we are not complaining, if you're going to the beach this weekend I hope you get bronzed and beautiful to kick off your summer.
So here is what we got for you! Shorts, tanks, tee's & overalls. Yes, that's right we have all the options for you. If you want to be decked out in red white and blue all weekend stop by and shop. I'll let you in on a little secret, we even have a clearance outfit for anyone who is adding more money to their beer fund then their outfit fund! Take a peak below at how we styled some things, along with a different way to style & prices. If you're interested in any pieces be sure to send us a message to hold for you!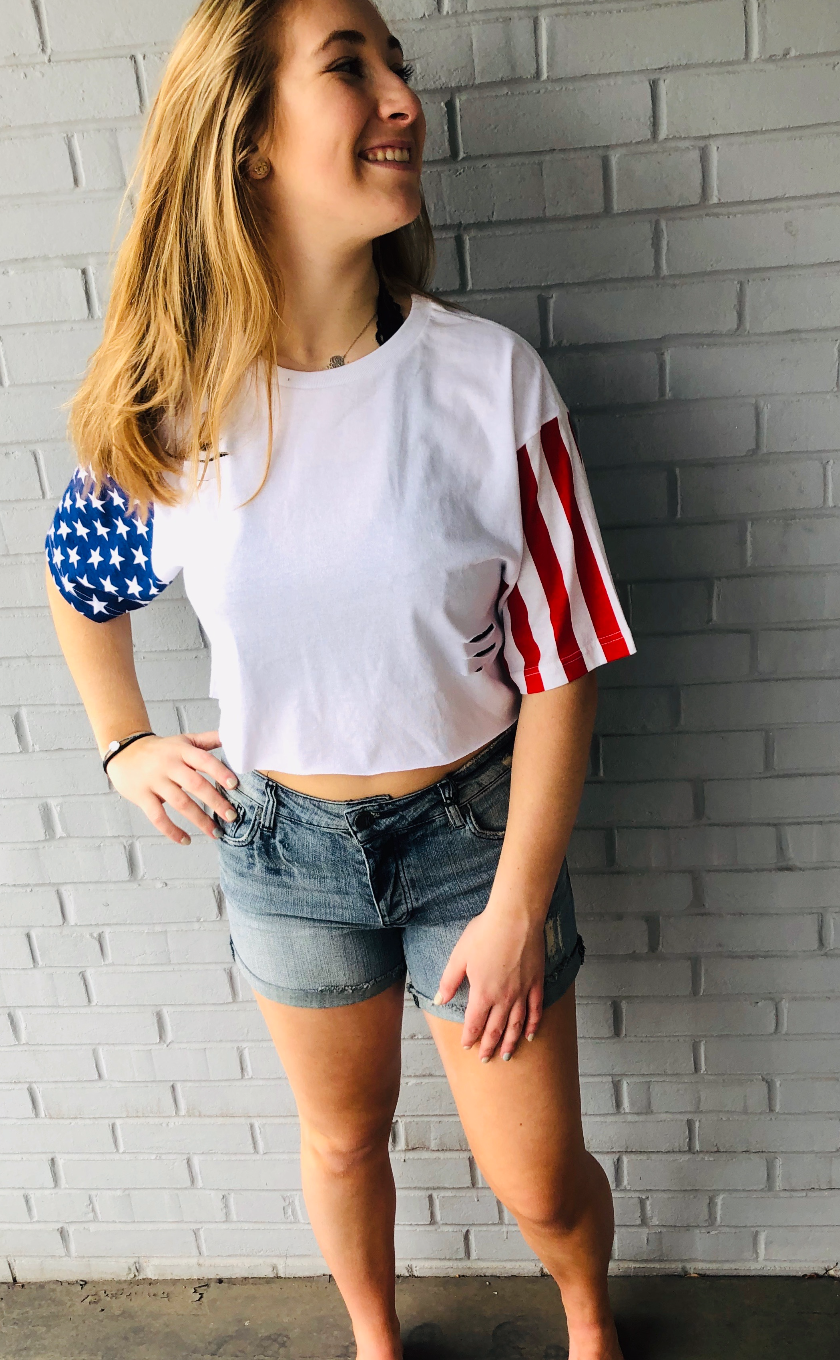 Stars & Stripes Distressed Tee - $15.00 
Pair this tee with our KUT boyfriend shorts or with a high-waisted denim skirt!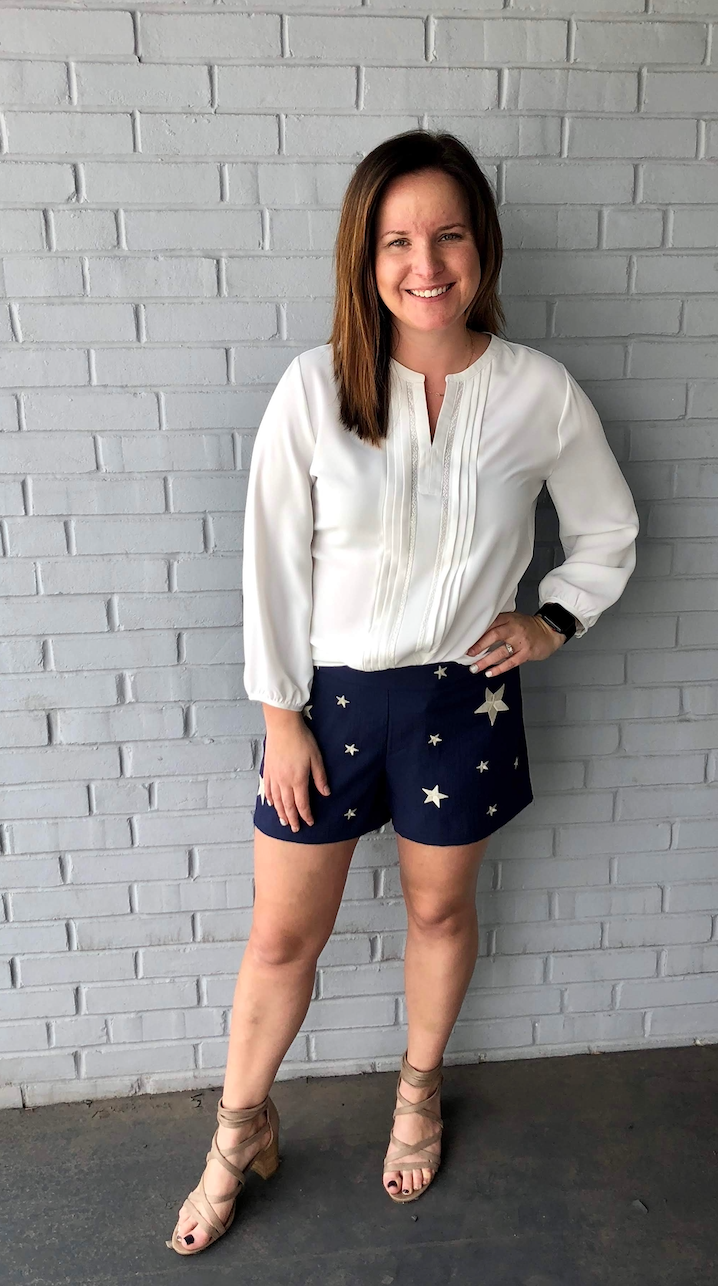 Salute to You Shorts - $47
For a fancier look pair these with a long sleeve shirt & heels like Meghan above, or just a white tank & some sandals for a more relaxed look!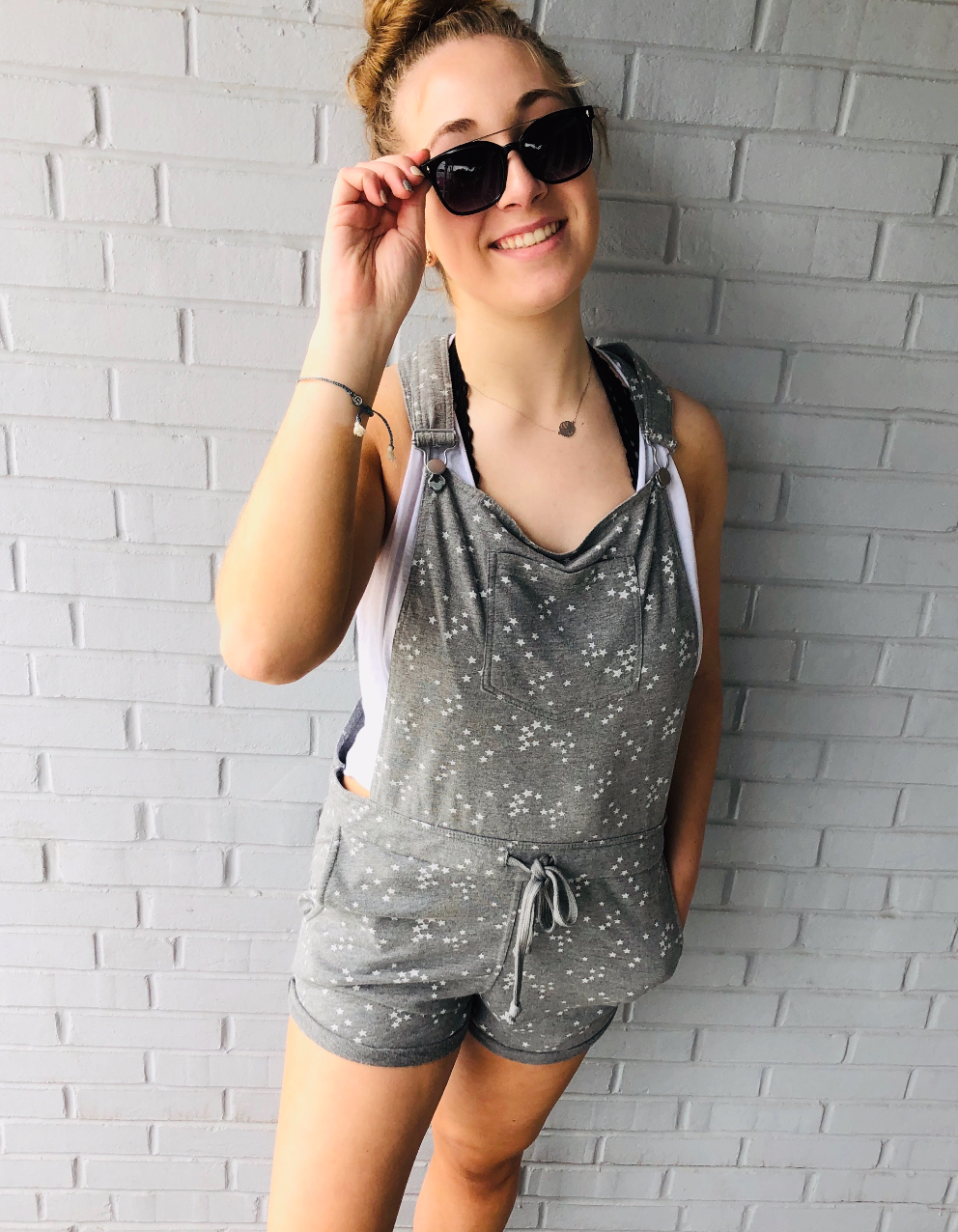 Star printed overalls - $48.00
Incase red & blue aren't for you, these grey overalls with white stars are an easy way to tone it down a little but still have that added touch! 
The great thing about all of these looks is that they aren't so over the top you can't wear them again! These can be worn all summer long and for any occasion. Stop by or shoot us a message if you are interested in anything!
XOXO