Posted on
By Piccolo Babes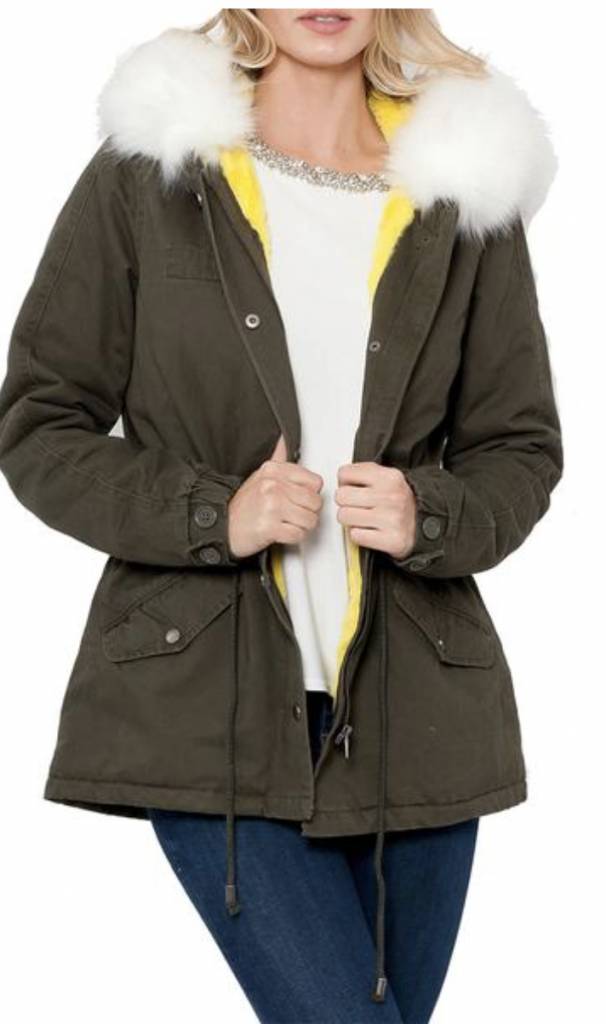 Well hello there Piccolo Babes!
 I dont know about you guys but I'm cold ... really really cold. Which is also making me having a little fashion emergency because I'm not prepared to be cute in the cold yet. So this week were breaking it down on how to stay cute and warm AND BONUS take off those layers when you start to heat up and still be prepared to WOW the room. 
My biggest issue with this time of year is feeling like a stuffed sausage in all my layers and looking like a hot mess. Nobody likes it, its just not fun. My way around it is layering... now you may say "well guys I'm still going to be a stuffed sausage if i have 9,000 layers on" two things, don't wear 9,000 layers unless your taking a trip to Antartica and two, wear the APPROPRIATE amount of layers for what your doing. 
Lets start from the bottom every girl has 'em, a cami. Throw it on because they are one of the most versatile pieces to have in your wardrobe. Then we can go a few different routes, long sleeve shirt, flannel, or sweater. Check the temp and pick the best option for the day. Sometimes, you have those crisp fall days were you can get away with not having to throw a jacket on, but our suggestion JUST INCASE go with a long sleeve under that sweater or flannel because remember you started with a cami, so you can always loos the long sleeve throughout the day if you start to get hot and still have a suitable outfit. 
NOW, when we aren't so lucky and we have to continue to add the layers lets talk jackets. In my opinion, jackets can be the best part of an outfit. So let's break down on favorites and when to wear them.
The "I'm kinda chilly but hot from doing my hair jacket" is our CHASER drape front tie-dye silk zip up jacket. It's perfect for that crisp fall night that where you can go in and out of places without being to hot in, and to cold out. It also pairs well with almost anything.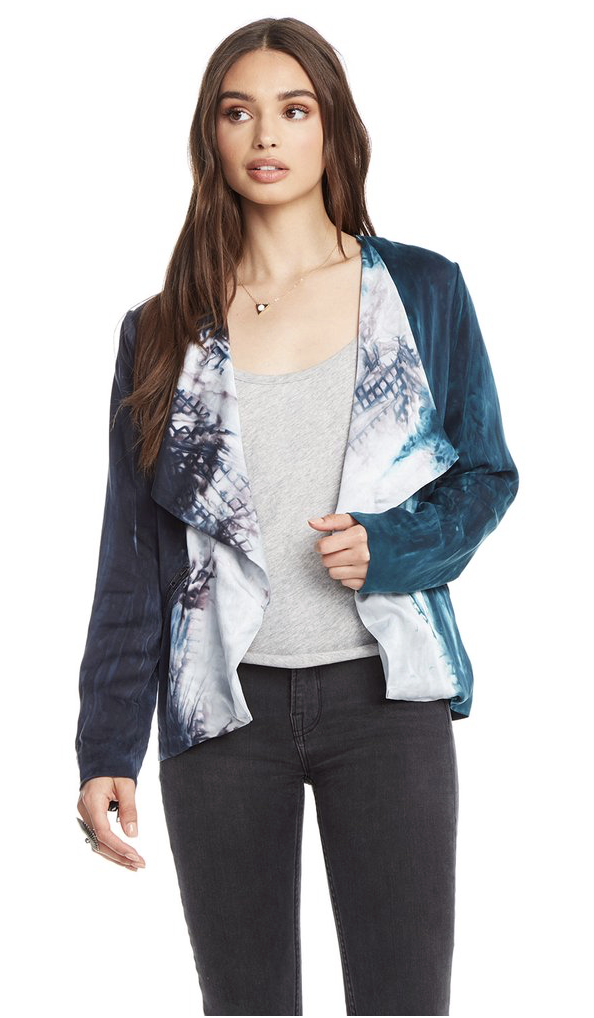 When you need to add a little more weight because the temp dropped just  bit more, we throw on our KUT quilted jacket. Its the perfect layering piece, you can keep it on throughout your thanksgiving day travels without feeling to bundled or take it off and show off your new sweater. Either way you'll win with this one.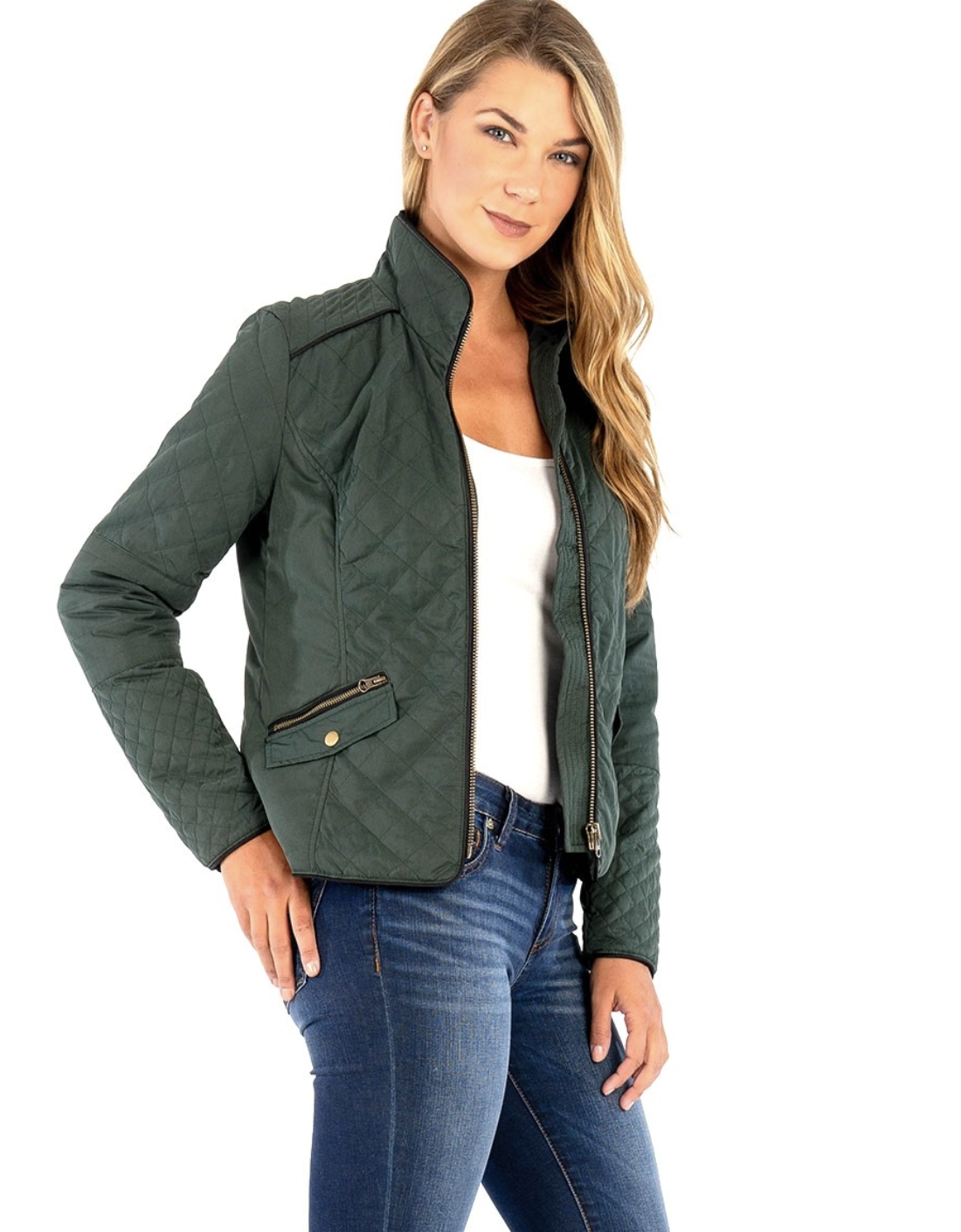 Our other fall option is our KUT knit lightweight coat, another go-to layering piece in black and grey knit with a polished collar you can throw on to wear into the office on those cold mornings. 
Alright... why am i seeing flurries in fall?! WHO KNOWS but we can keep you warm. Meghan's new favorite piece is our Love Token Cargo Jacket with a faux fur hood and bright yellow lining, this bad boy will keep you snuggled up and cute as a button all day long. Wear this to any outdoor event and you will stay nice and cozy all day long. 
Don't forget we have the extra accessories for you to add to your wardrobe as the days and nights get colder with our winter hats, scarves and yes everyones favorite..BLARFS! They'll be hitting the sales floor this week, and they don't usually stay long so make sure you stop by and pick yours up while you can. 
Piccolo is always here to help, have holiday parties coming up and not sure what to wear? Let us know! We will gladly show you our picks to stay chic and warm throughout the cold months! 
XOXO,
Piccolo